Invitation for "A Tribute to Mothers"

And thus, till to His heavenly fold

Our wayward feet He brings,

God help us all to keep our hold

On Mother's Apron Strings!
What a fun way to celebrate Mother's Day--
with dear friends and great projects!
A little thank you .....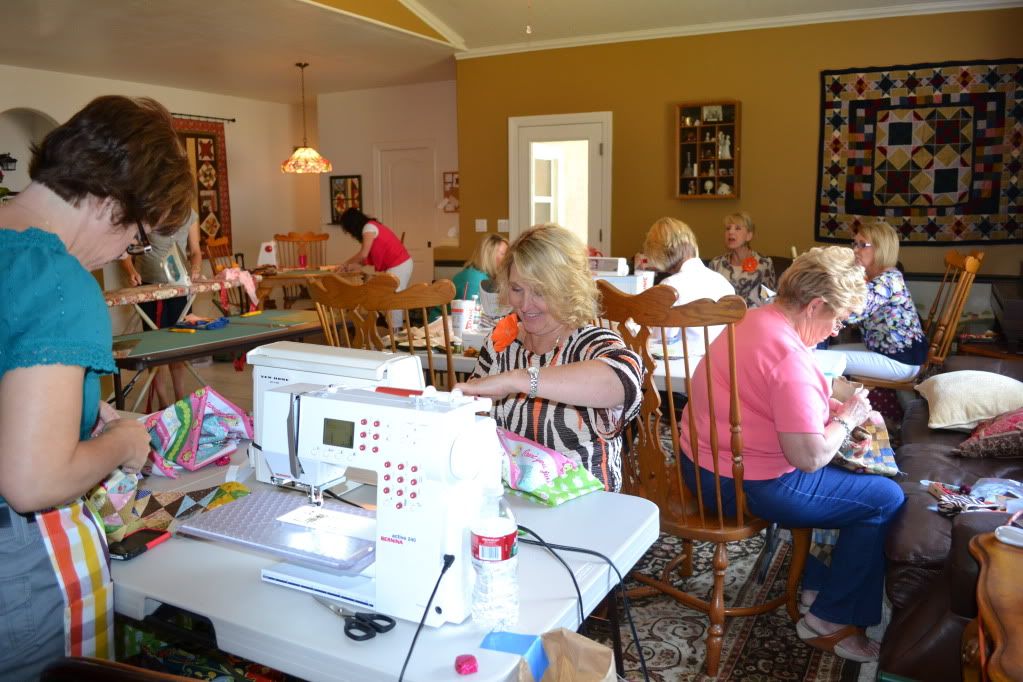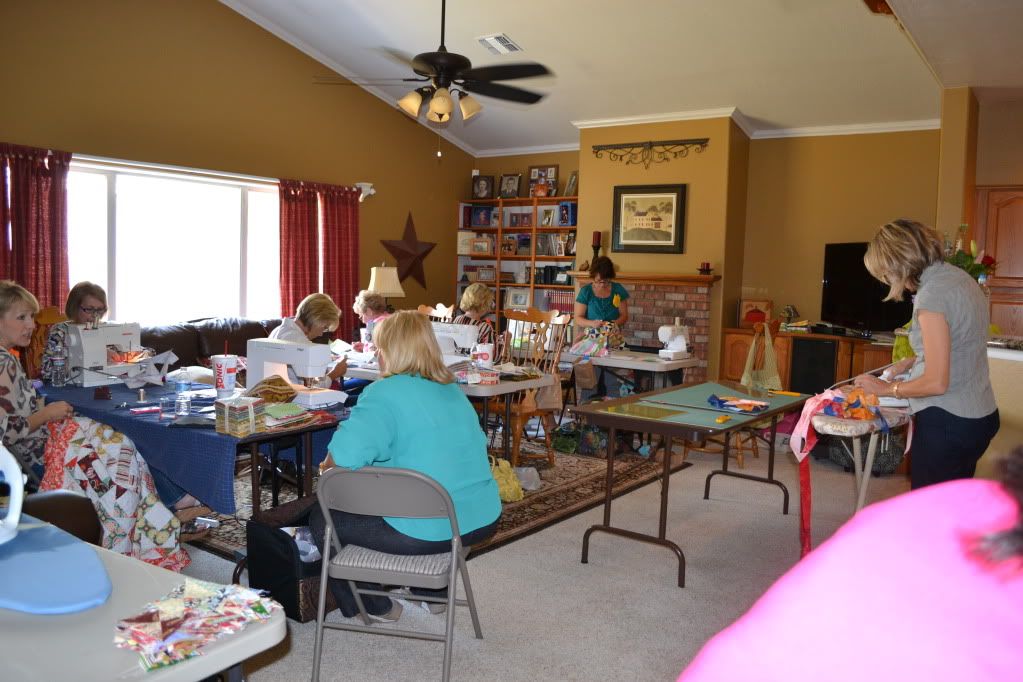 With everyone in attendance, it was a little squished but we worked through it.
Starting off our Show and Tell is Michelle with one and ...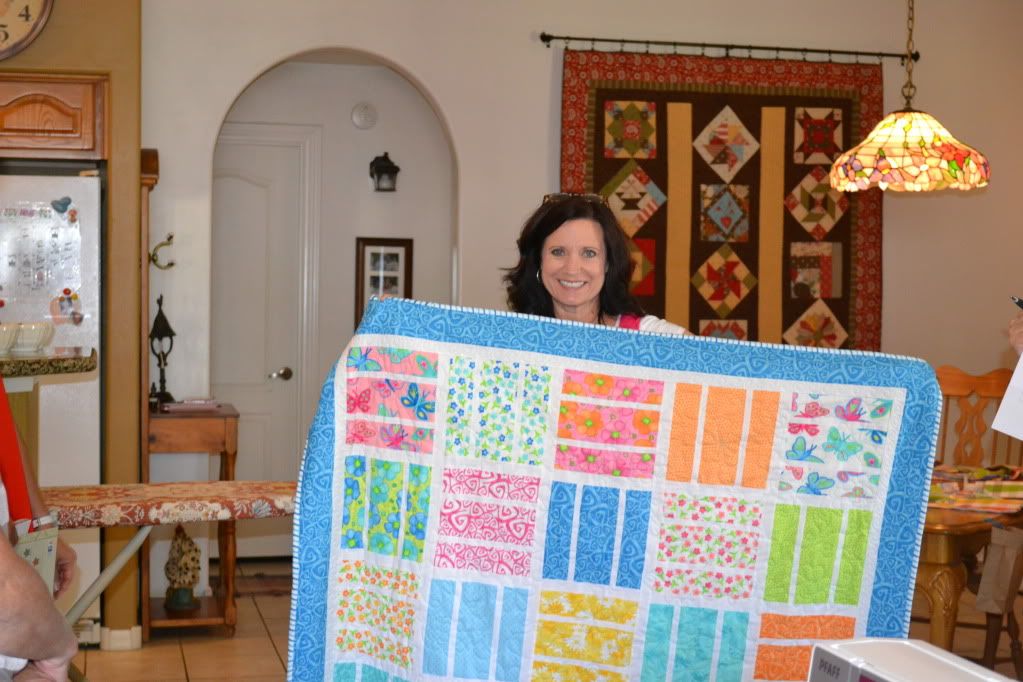 two of her latest projects.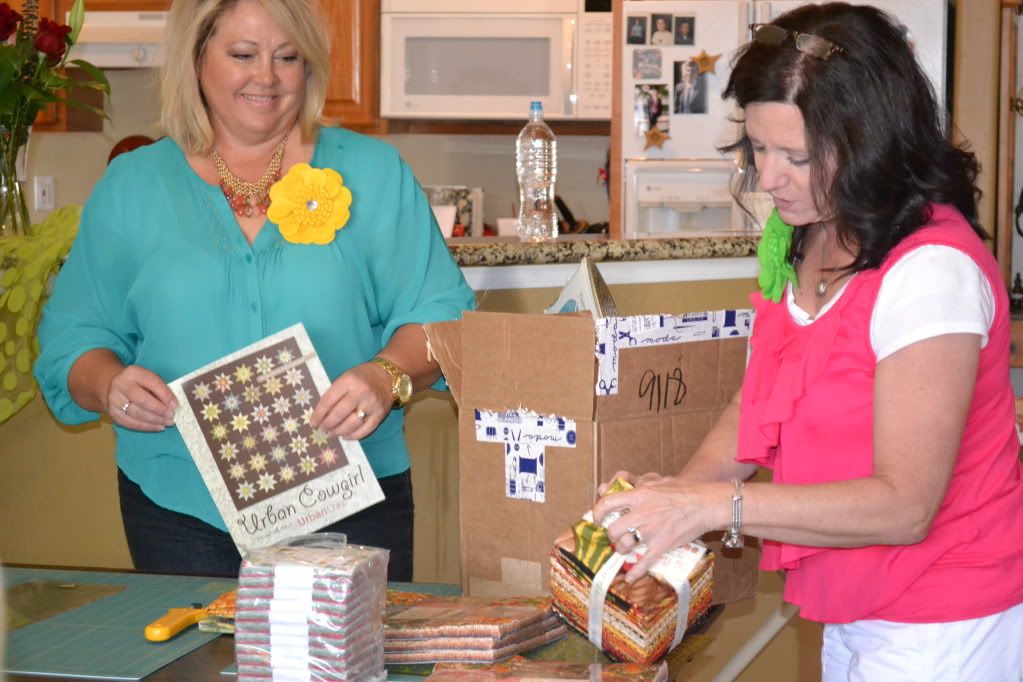 Plus, lucky us! The Red Bucket List store came to visit!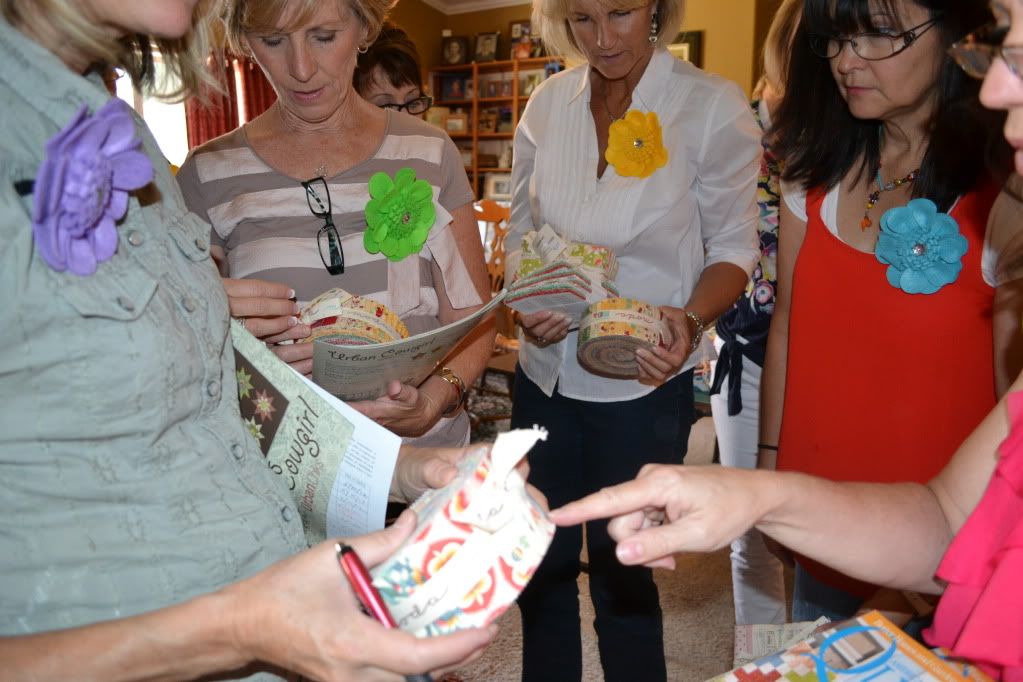 It was every quilter for herself!
A Happy Shopper!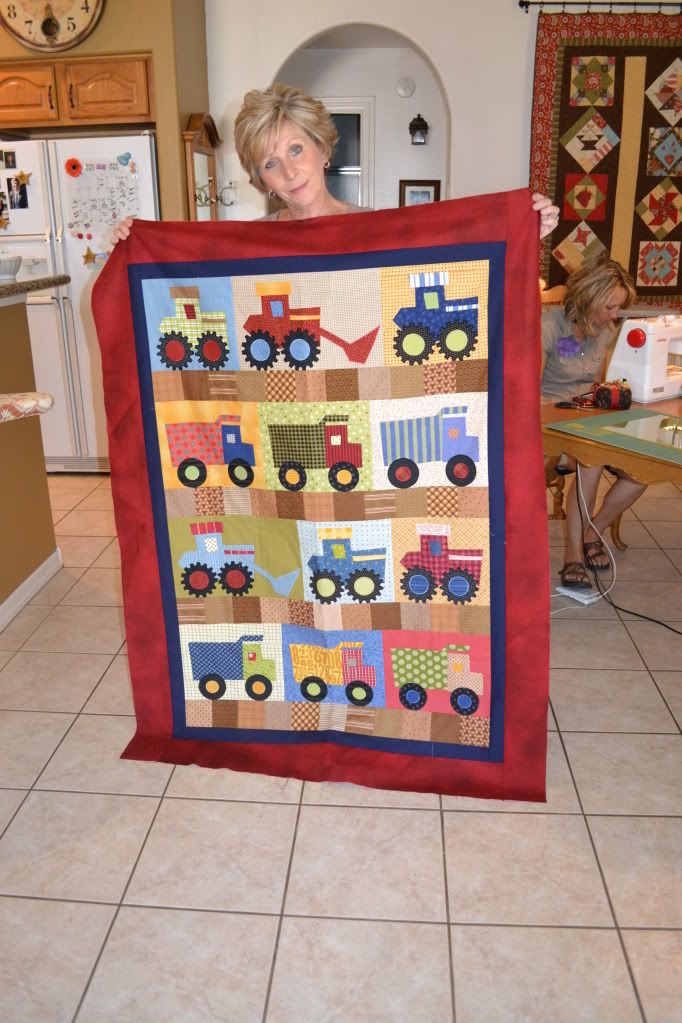 Debbie B with the cute, cute quilt for newest grandson

#4

.
Debbie J and the "behemoth" as she called it. Fantastic!
Deb's version of the beautiful scrappy star several ladies made.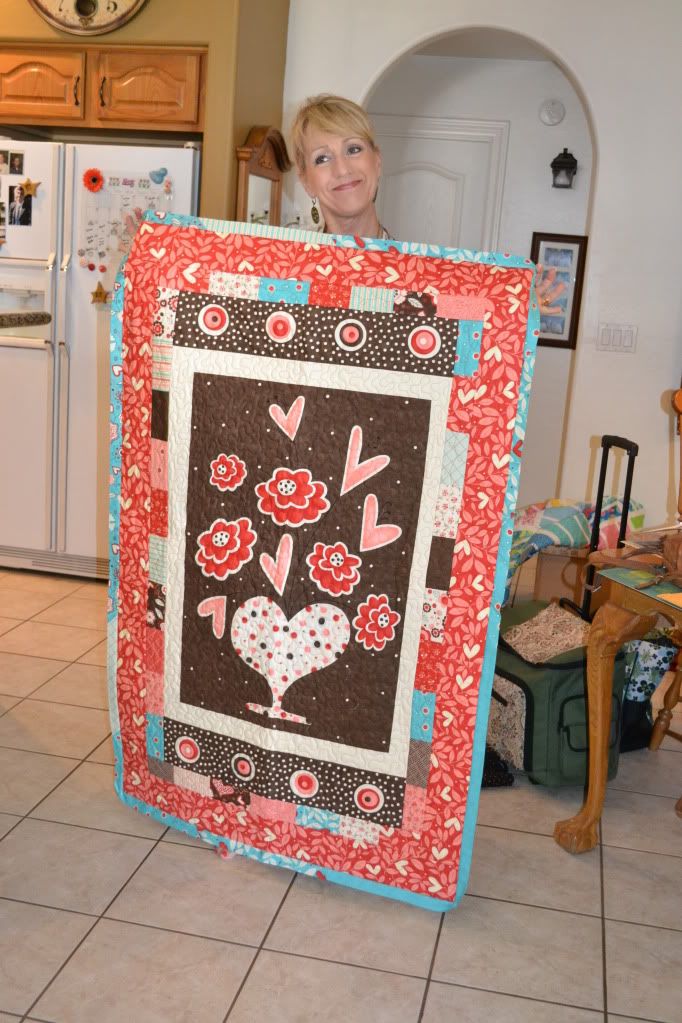 And showing off one of the "oldies but goodies".
Elaine also completed one of her old projects.
And yet another completed "old" project by Marae.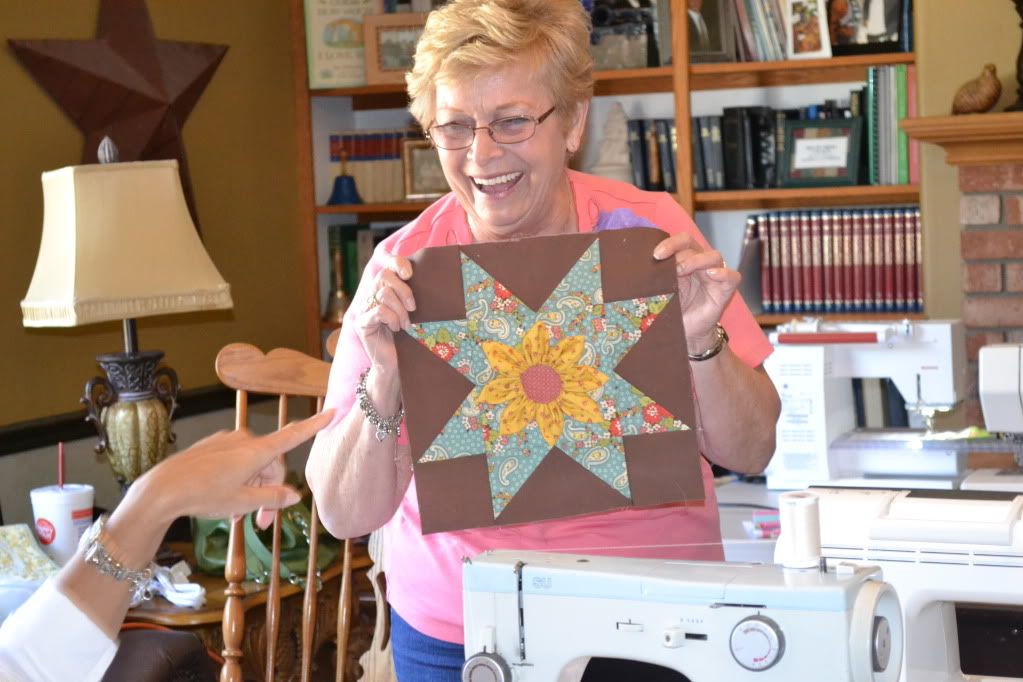 Okay, she had to try a new one, too!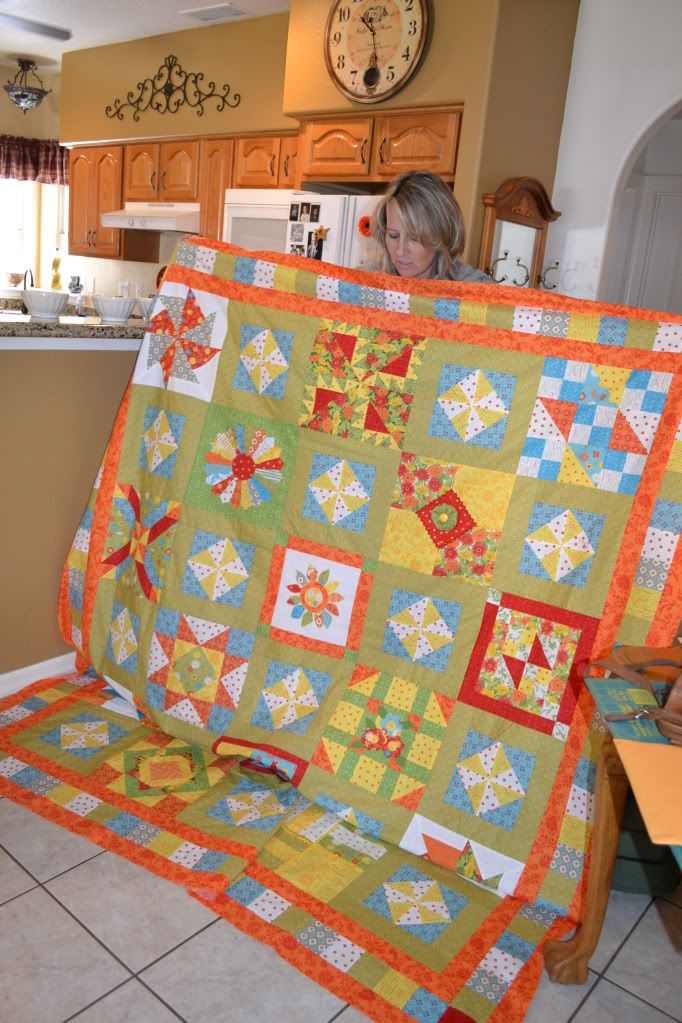 Becky's block exchange with her other quilt group
--is that allowed??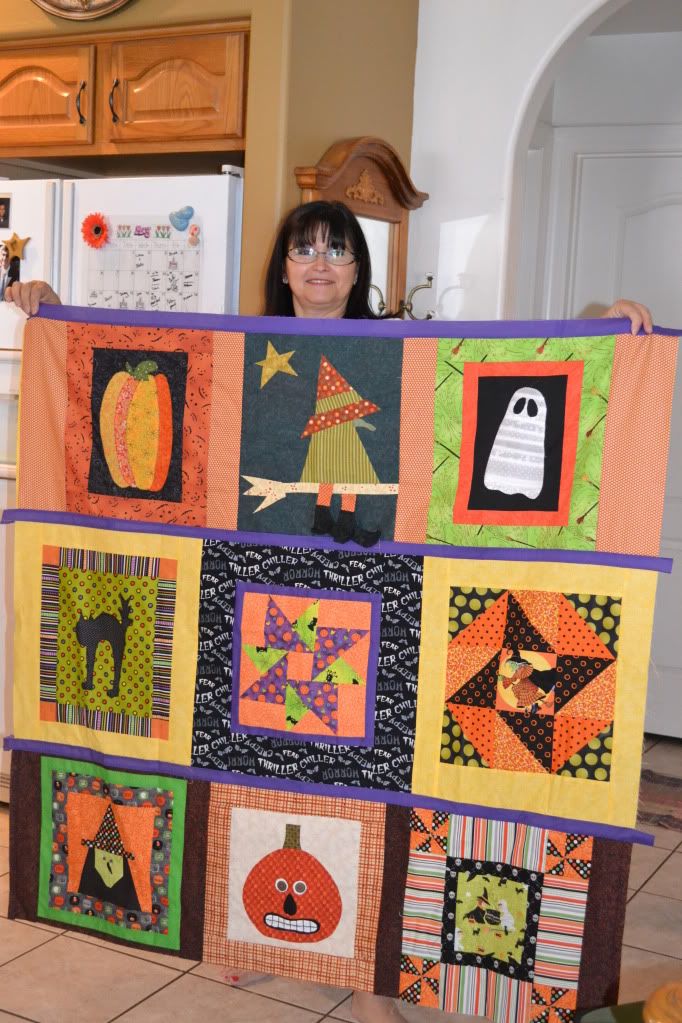 Andie's cute top from our block exchange last year.
The beautiful "QUILTERS FROM HALE" with our corsages!
Chipotle Lime Chicken Sandwiches
2 Tablespoons Olive Oil
1-½ pound Chicken, Cut Into Bite Size Pieces
½ teaspoons Salt
¼ teaspoons Pepper
½ cups Lime Juice
¼ cups Orange Juice
¼ cups Brown Sugar
½ teaspoons Granulated Garlic
½ teaspoons Ground Chipotle
1 Tablespoon Butter
1 whole Medium Onion, Thinly Sliced
½ cups Mayonnaise
1 teaspoon Cumin
½ teaspoons Chili Powder
¼ teaspoons Sea Salt
1 Tablespoon Cilantro, Finely Chopped
6 whole Hamburger Buns Or Sandwich Rolls
Add olive oil to a large skillet over medium-high heat. When oil is hot, add chicken and season with salt and pepper. Stir chicken occasionally until chicken just starts to brown.
While chicken is cooking mix lime juice, orange juice, brown sugar, garlic, and chipotle together. When chicken starts to brown stir in lime mixture and lower heat to medium. Stir chicken and continue to cook until liquid is reduced and chicken is completely coated.
In a separate small skillet melt butter and add onions, cooking over medium-high heat until caramelized.
Stir together mayo, cumin, chili powder, sea salt and cilantro and set aside.
Lightly toast rolls and spread about a teaspoon of mayo mixture on each. Layer on chicken and a few sauteed onions and cover with top side of roll.
12 ounces, weight Semi-Sweet Chocolate Chips
4 whole Eggs, Room Temperature
2 teaspoons Vanilla Extract
1 pinch Salt
8 ounces, fluid Strong Hot Coffee (I use Pero)
First thing to do is to take your eggs out of the refrigerator ahead of time and let them come to room temperature before starting.
When eggs are at room temperature you can begin by placing the chocolate chips into a blender. Follow this with the eggs and the vanilla (or liqueur). Add a pinch of salt. Turn on the blender.
While it is blending, remove the circular disk from the blender lid and very slowly pour in 8 ounces of strong, VERY HOT coffee. It is essential that your coffee be extremely hot in order for the final product to be the right consistency and texture.
Blend for a minute or so until mixture is smooth and fairly free of visible bits of chocolate.
Pour the mixture into your serving glasses or little demitasse cups, leaving plenty of room to add a heap of whipped cream later.
Place in the refrigerator for at least 3 to 4 hours so the mixture has a chance to set.
Garnish with whipped cream and maybe a chocolate curl or two and you have an easy, delicious and yes, elegant, dessert!
Bacon Dip
1 C mayonnaise
1/2 C sour cream
12 oz cream cheese
1 C grated cheddar cheese
10-12 slices bacon, cooked and crumbled
2 T minced dried onion
Optional: ½ - 1 C grated cheddar cheese for topping
Blend all ingredients together well. Pour into baking dish. Heat at 350-375 degrees until very warm and cheese is melted. Serve with chips or bread.